Washing Cleaning Carpet Repair Expertise sale Monaco Nice Cannes French Riviera Alpes Maritimes 06
20
mars
2015
TAPIS  SARDJE  - MONACO - CANNES - NICE 
---
Expertise, removal and delivery of your carpet directly to homes, offices, buildings, boats appointment
---
 Carpet Cleaning Cleaning Service Monaco Nice Cannes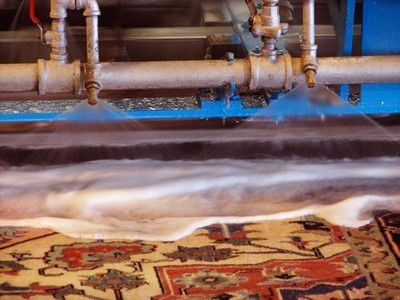 Principality
carpet
repair service
Monaco
Nice
Cannes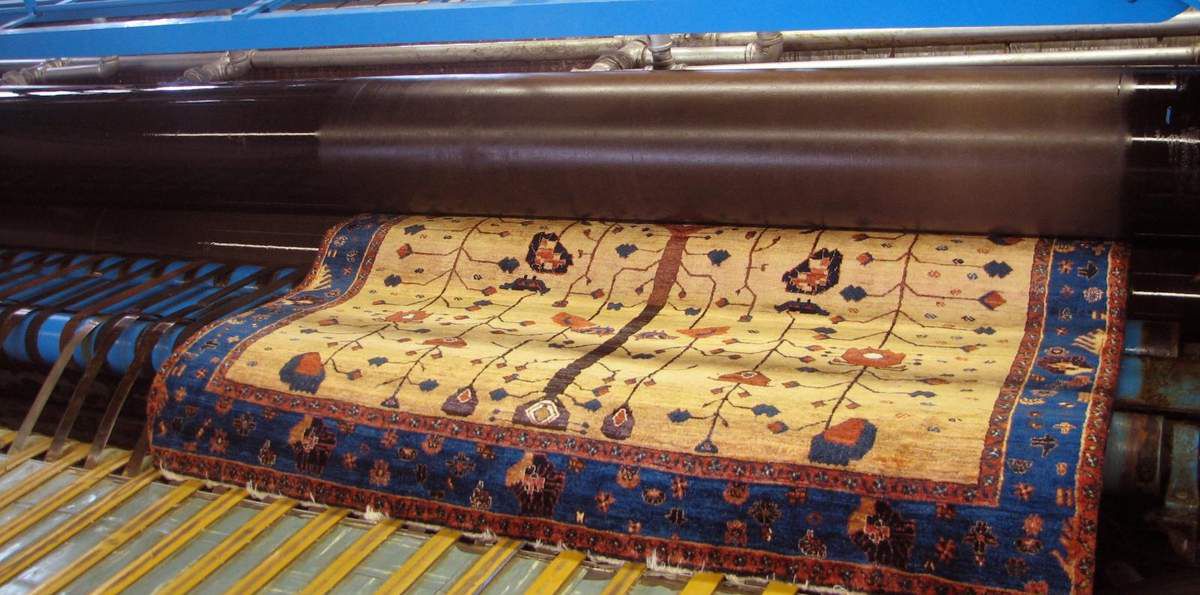 Over the years

, with the

accumulation of dust

, sand and

fatty substances

made by

the shoes,

your
carpet
is
deep.
Sometimes
a simple cleaning
is enough.
Traditional
hand
washing
for precious
carpets
Principality of
Monaco, Nice, Cannes

Some tips
to clean your carpet
:
 • Gently beat the carpet to remove the maximum amount of dust.
• Attach the colors so they do not mix during washing.
• Wash thoroughly carpet with soapy water and the product moth and soak in depth and in all   its structure
• Rinse several times to remove trace residue.
• Squeeze.
• Brush in the direction of the pile for fitness.
• Drying in a hot air tunnel.     
In other cases

,

the carpet

will be too

damaged and

will need to be

repaired.

We provide

repair your

Oriental rugs




All

carpets

can and must

be cleaned and

réparé.Trous

and

tears

find their

remedies.




But good

repair should

go unnoticed

, almost invisible

does not

depreciate

the restored

carpet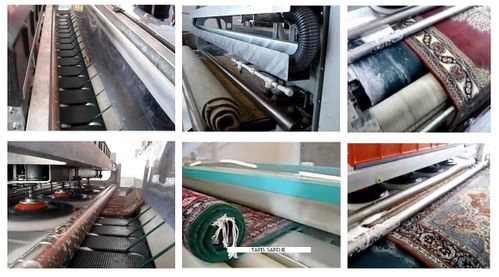 Maintain, clean
or restore
his stack
is to prolong
his life.
---
S
upports
Ethics and
Fair
Trade
handmade rugs
for good
conditions.

STEP

The organization

works for the

respect of man

and nature

in carpet

exporting countries.





This association

is involved in

each country

to verify the conditions

of work and

to evolve

in the direction of

right behavior

.



To learn

more about

Label STEP    
CARE CLEANING: A professional cleaning is recommended every two to five years, depending on the traffic the rug receives
---
 More info on Carpet care:
Regularly vacuum the carpet. Never use the brush of the vacuum cleaner to clean your carpet to remove surface dirt. The sand and dirt can damage the silk or wool carpet.

If food or liquid substance falls on the carpet, remove it as soon as possible. Only use baking soda and a clean towel. Spread on the task, let dry until it becomes hard and remove. Never use a cleaning agent because it can contain coloring and produce irreversible changes colors. Be sure that the carpet is completely dry before putting it back in place. If you do not follow these care instructions, your carpet will be significantly damaged.

The urine of an animal is very dangerous for an oriental rug. The smell is not only uncomfortable, but can have consequences such as dry rot and discoloration of dyes. Every time an accident occurs, use baking soda and clean water to completely clean the soiled area. That the carpet is completely dry and clean before putting it back in place because the animals tend to start over. Long-term,  consult a professional to clean your carpet.

When should you take your rug to a professional cleaner? It depends on where your carpet is laid and the passage. Obviously, frequent passages on your carpet will get dirty quickly. When your carpet is visibly dirty, it's time to have it cleaned.

How should the carpets be cleaned? Handmade carpets should never be dry cleaned; this action merely polishes the surface and leaves a large amount of gritty residue. Handmade carpets should not be steam cleaned; the color of the carpet would suffer. Handmade carpets must always be completely dusted to remove dirt before washing. Handmade carpets should always be thoroughly cleaned with a suitable detergent. Such detergents must clean both carpet surfaces. After washing, it is very important to thoroughly rinse the carpet until all chemical is removed. It must be completely clean the carpet if the surface is simply brilliant and leave the shampoo, dirt in the carpet.

The base of handmade carpets is important for the long life of your carpet. Handmade carpets must be non-slip and promoted the flow of air between the carpet and the floor. The base must be designed so that dirt remains on the ground and does not damage the underside of the carpet.
Damage caused by mites can occur anywhere but usually in dark ventilated seats. Our rugs are not treated properly.
The mat should be turned 180 degrees at least twice a year to minimize wear due to the passage and sun.
 The color of the carpet would fade if exposed to direct ultraviolet rays of the sun. Most new windows are equipped with a UV filter. Older windows can be coated with a UV blocking film to reduce this problem.   
Tips and tricks   
How to clean and maintain a wool rug?   
Why regularly clean a carpet?
Regular carpet cleaning is recommended on a wool rug
A carpet that is not cleaned regularly can become a haven for moths and mites   
Routine maintenance of wool carpets   
During the first two months, the wool rug loses its excess material as a soft toy. It is then vacuum the carpet without rubbing and never brushing with a stiff brush.   
Remove dust with a carpet   
To fully remove dust with a carpet, sprinkle it with still wet tea leaves. Let dry and then vacuum the carpet 
Clean a wool rug   
Never detach a dusty carpet without having dusted before using a vacuum cleaner. 
Carpet cleaning is required before ever stain removal .Do not use product on a carpet without a preliminary test on an inconspicuous area.
Do not clean a carpet with water. Check the color of the carpet does not fade, and if the fibers are not likely to be attacked. La most carpet cleaners, aerosol or powder shampoos, contain recommendations for use. Read them closely deep cleaning of the carpet is done by a professional such as "Carpet SARDJE"
Cleaning the carpet with a vacuum cleaner with a brush is recommended. He points better hair   
Clear furniture brands on the mat

These marks left by heavy furniture on carpet leave if you place your hot steam iron an inch above the crushed hair. Steams straighten especially if you go right after vacuuming and a comb or a plastic rake.
Different carpet cleaning methods   
Wet cleaning wool carpets
If the carpet has no particular value:
Carpet cleaning is carried out using a sponge soaked in soapy water (soap), rinse with clear water and vinegar and let dry. Cleaning of wool carpets is practiced by rubbing it with a cloth soaked in warm soapy water with a few drops of alkali (ammonia). Let the product penetrate a little and spend a wet cloth with warm water. Then dab the wool rug with a dry cloth.
Before cleaning the carpet, of course, proceed prior to a preliminary test on a corner of the carpet, less prominent, with a cotton swab to check that the carpet,, tolerates the product. If color is found on the swab or the color of the carpet drool, for example: stop everything and give the carpet to clean your specialist.
 Want to clean and maintain a rug! Make an appointment: Phone +33 (0) 628 77 54 25
Sprinkle the carpet widely Sommières earth wool. Let the act powder few hours (overnight) then vacuum.   
Smelly carpets
Sprinkle baking soda carpet. Leave on overnight.
Cleaning a wool carpet in expensive   
If it is an expensive carpet, avoid too aggressive cleaning, use a specialist like SARDJE rug.   
Remove a stain on a wool rug   
 Burn mark on carpet   
If the burn is superficial carpet, remove the blackened fibers by brushing vigorously exfoliate light stains and burns by dabbing with a cloth soaked in water with peroxide (5 parts water to one part peroxide) .You can also cut hair burnt carpets and then clear the stain by blotting with a cotton cloth soaked in hydrogen peroxide 20 cases of deep burns volumes. En replaces the burned surface of the carpet. Then remove any black mark scraping then put some glue in the hole, gently pull a few hairs in a less visible and paste them into the hole until it is filled. Please do not walk on the carpet until the glue is completely dry! Spend carpet glue stains on the stain a rag soaked in acetone or alcohol.

Cleaning, washing, restoration, repair and expertise of your carpet in Monaco, Nice, Cannes,  St Tropez, Vence, Grasse, Antibes, Juan Les Pins, Mandelieu, 06 les Alpes Maritimes French rivièra   
The SARDJE institutions offer you a professional service for cleaning your particular curtains, embassies, hotels, restaurants, offices, boats. 
   The SARDJE institutions offer you a professional service for cleaning your particular curtains, embassies, hotels, restaurants, offices, boats
 In our workshops: Learn More
• Taking measures
• Dust
• Removing hooks to avoid son learned during washing
• Dry clean or cleaner as textures
• Specific treatments: antistatic, deodorant, moth
• Ironing and hand finishing
• Velvet Curtain
• padded and lined curtain
• Rideau doubled furniture
• unlined curtain upholstery
• doubled blackout curtain upholstery fabric

Access to services:
CARPET CLEANING
CLEANING CURTAINS
RESTORATION AND TAPESTRY RUG

The removal and delivery for cleaning your carpets directly to your home or office in the Principality of Monaco Nice Cannes 06 French Riviera
SARDJE CARPET offers cleaning, washing, disinfection depth of your carpets flooded after water damage, disaster and floods in 06 and 83 in Nice, Antibes, Cannes, Mandelieu, Biot, Vallauris, Mandelieu-la -Napoule, Villeneuve-Loubet and other parts of the Alpes Maritimes and the Var

Do not waste your time to save, rugs, carpets and curtains!

Avoid leaving your carpets dry soiled by mud and dirty water yellowish halos form after drying and these traces are almost impossible to remove.

Following the bad weather, flooding or water intrusion, may become moldy carpets

Cleaning and fast drying your carpets and essential to limit the damage.

To clean your carpets after bad weather, flood, water damage on the Maritime Alps.

Contact:  SARDJE at  : 06 28 77 54 25 Free Cleaning Estimate by phone.

Cleaning your carpets: After water damage and flood disaster on 06 and 83 Alpes Maritimes, Nice, Cannes, Mandelieu, Biot, Vallauris, Mandelieu-la-Napoule, Villeneuve-Loubet 3 October 2015.

Cleaning your carpets after water damage and flooding and disaster on the 06 and 83 the Alpes Maritimes, Nice, Cannes, Mandelieu, Biot, Vallauris Saturday, October 3, 2015

Cleaning your carpets after following the flood water damage and losses

Cleaning after flood and disaster: On 06 and 83 the Alpes Maritimes, Nice, Cannes, Mandelieu, Biot, Vallaurisà Cannes Mandelieu CARPET SARDJE ensures cleaning after flooding, water damage, claims in 06 and 83 the Alpes Maritimes, Nice, Cannes Mandelieu, Biot, Vallauris, classified as a natural disaster Saturday, October 3, 2015.

Cleaning, washing carpets following water damage flood disasters in 06 and 83 the Alpes Maritimes, Nice, Cannes, Mandelieu, Biot, Vallauris is fully supported by your insurance, water damage claims in 06 and 83 Alpes Maritimes, Nice, Cannes, Mandelieu, Biot, Vallauris, Mandelieu-la-Napoule, Villeneuve-Loubet is classified as a natural disaster.

Cleaning your carpets and curtains and other furniture is completely covered by your insurance.
Or do the cleaning, washing, restoration, repair, sales and expertise of your carpet in Monaco, Nice, Cannes, Monte Carlo, St Tropez, Vence, Grasse, Antibes, Juan Les Pins, Mandelieu,Saint Jean-Cap-Ferrat, Roquebrune -Cap-martin, Beausoleil, Eze, Beaulieu, Villefranche sur mer, 06 les Alpes maritimes, French Rivièra, le Var
Nettoyage, lavage, restauration, réparation de tapis d'orient à Nice, Cannes, Monaco le 06, les Alpes maritimes
---